The Library of Michigan (LM) is developing new ideas to bring Michigan's past into the digital future.  We are looking for partners to share and showcase uniquely Michigan content hosted through LM Digital Collections. This initiative is open to libraries and cultural heritage institutions, research and special interest groups and individual creators.  For more information, see the  information below.  If you would like to discuss a digital hosting project, fill out this form and LM will contact you within 3 business days.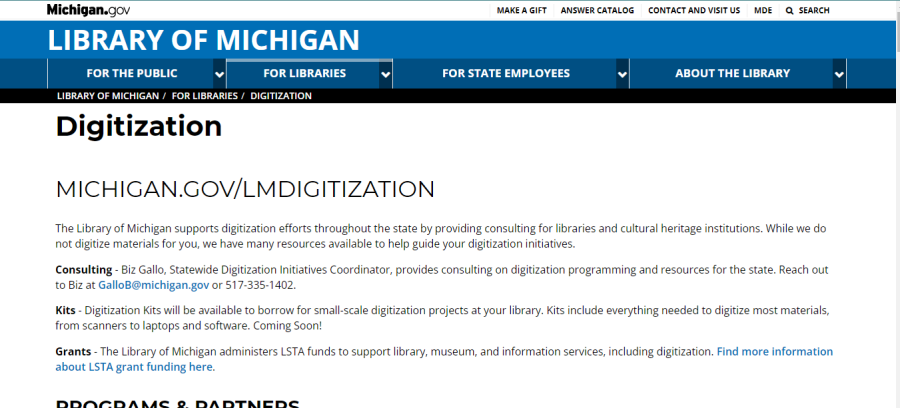 The Library of Michigan offers digitization consulting and support.  See the links at michigan.gov/lmdigitization for resources to help you transform and showcase your collections in a new way.
If you need more information, contact us at LM-Digitization or 517-335-1402.
LM collaborated with Presque Isle County Historical Museum and Presque Isle District Library to host photographs and other materials from their local historical collections.  The original materials were digitized through an LSTA Improving Access to Information federal grant. 
Presque Isle Area Digital Collections